Moonology Sessions
I was recently certified through Yasmin Boland's Moonology Course to offer Moonology sessions and am so excited to begin offering this service to clients! Moonology Sessions help you live a more consciously connected life by working with the daily and monthly moon cycles for personal growth, guidance, and manifestation!
Please schedule your appointment at least one week after submitting your information/payment as it takes time to complete the report and write up that I provide for each session.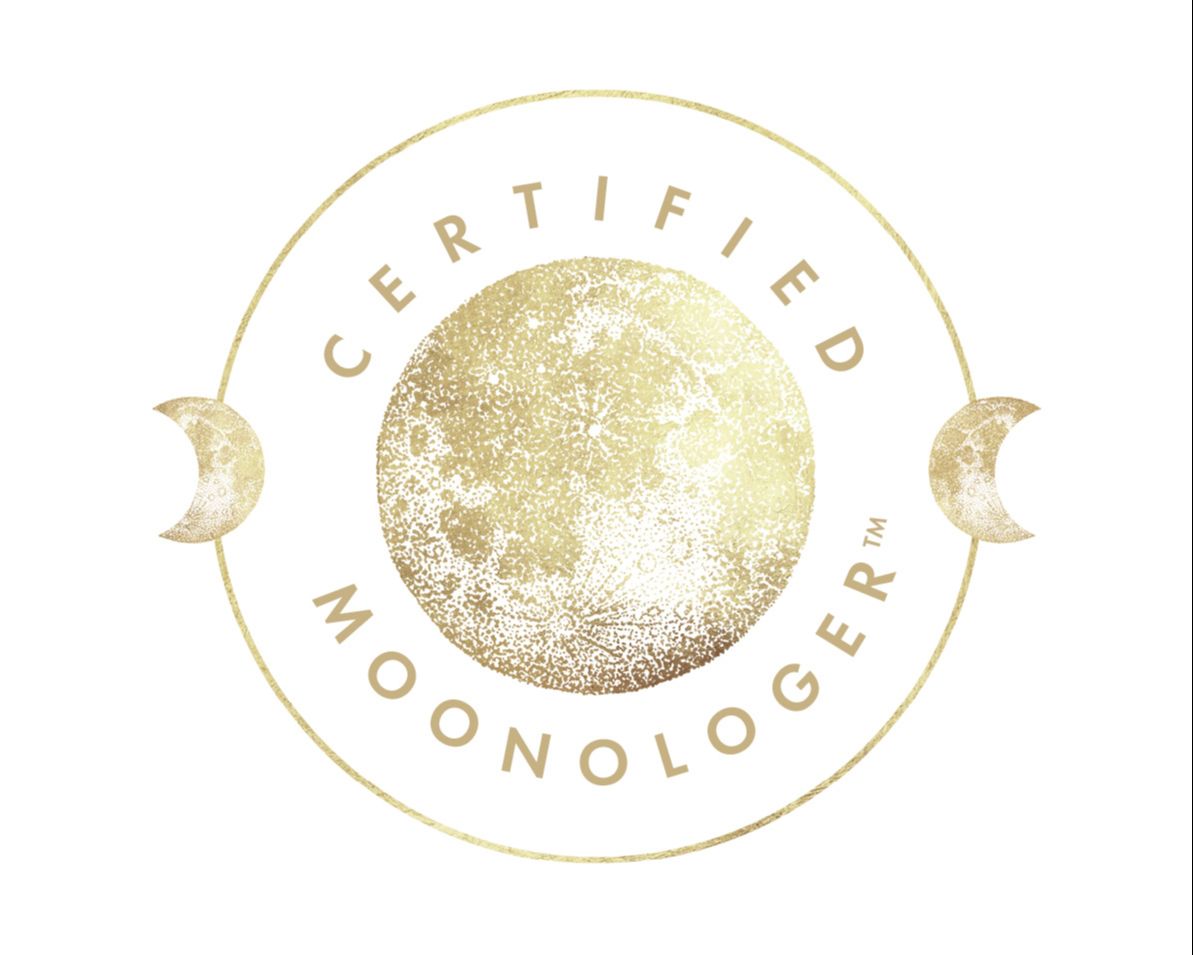 SCHEDULE A MOONOLOGY SESSION
During this 60-75 minute Moonology Session, we will dive into the cycles of the moons and your personal moon chart! You will receive a personal Moon Chart Report that includes your Houses and Signs, a Full & New Moon Calendar (with Your Personal Houses Identified) for the upcoming year, as well as information on how to work with the Moon Phases for the upcoming month and create affirmations for you to work with during that moon's phase! We discuss the North and South Nodes and how to work with the energy of these aspects of your chart, and end the session with a three card reading to see what is coming up, what you need to release, and the outcome for the upcoming moon cycle.
In order to schedule your appointment you will need to know your birth date, time and city of birth.

Please schedule your appointment for at least a week in the future due to the time it takes to complete your report!
$200 per session
Schedule Now
TESTIMONIAL
I received a Moonology Reading from Robbi and I can't recommend it enough! I am a cancer moon child, and have always been very affected by the moon. I didn't know exactly how to work with them other than releasing on the full moon and calling in with intention on the new moons. I had often wondered why certain moons affected me more than others. Now it is all clear!
Understanding my chart and how each moon affects me differently within each sign was beyond enlightening. Now I can work with the energy to have a roadmap to keep me focused and take full advantage of its healing properties for my own individual needs and manifestation.
Thank you Robbi!!!
-Nicole